Read on to learn how to update the metadata and media of an existing record. To get the most from this guide, an understanding of Imagen Records, Media Objects and Workflows is recommended.
Prerequisite knowledge: You will need read and write permissions to edit a record.
If this makes sense you are all set to go. ✅

If not, please check out

Imagen (ACL)

for more information. 👩‍🎓
---
Updating Record Metadata
1. Click the 'more' icon ()
, and select the 'Edit record' button (below) on the desired record
2. In the record edit screen, you may update the required metadata and click 'Save'.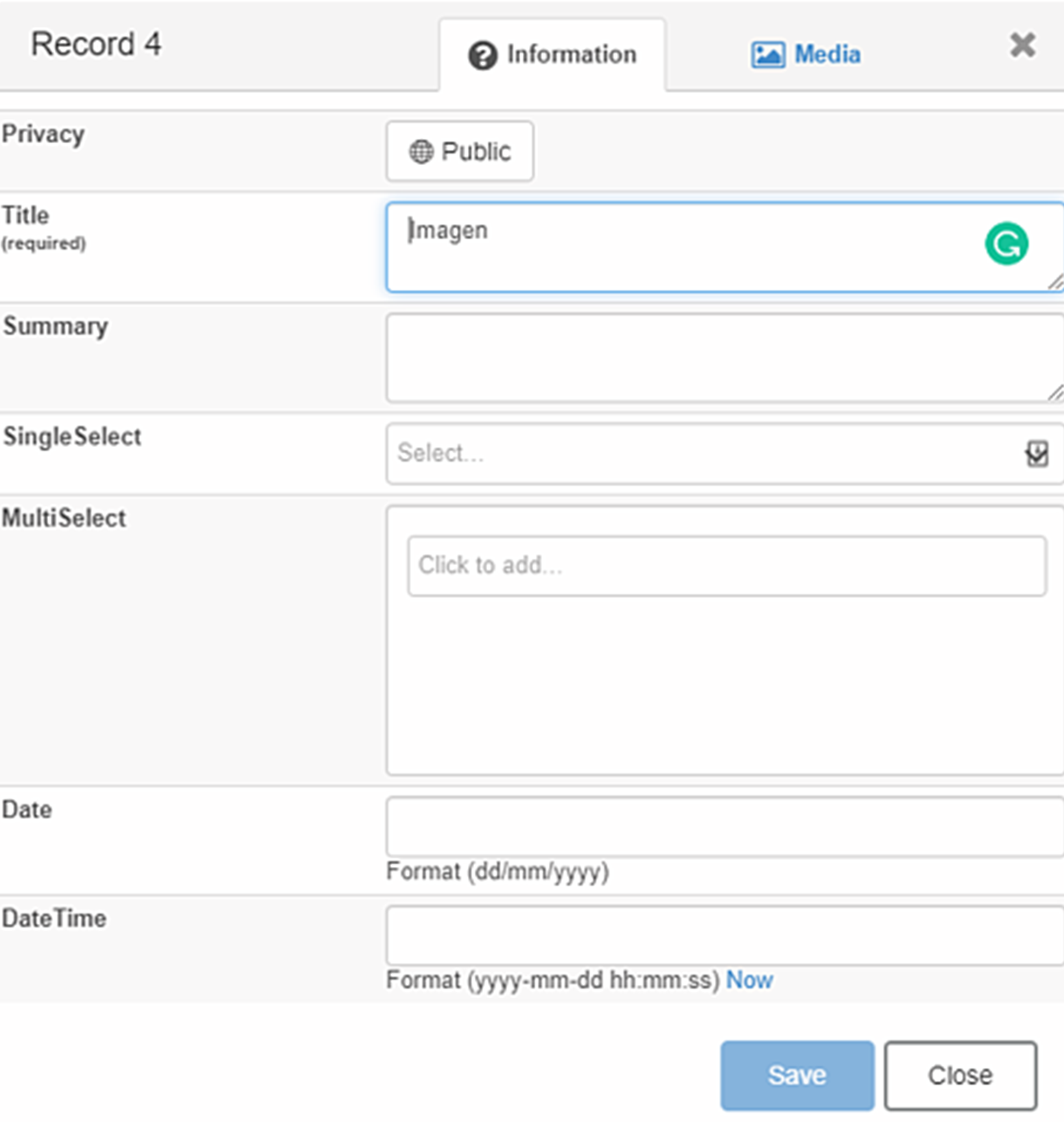 ---
Adding Media to existing records
1. From the edit record screen above, click on the 'Media' tab to view any media objects associated with the record.
Where there are existing media objects: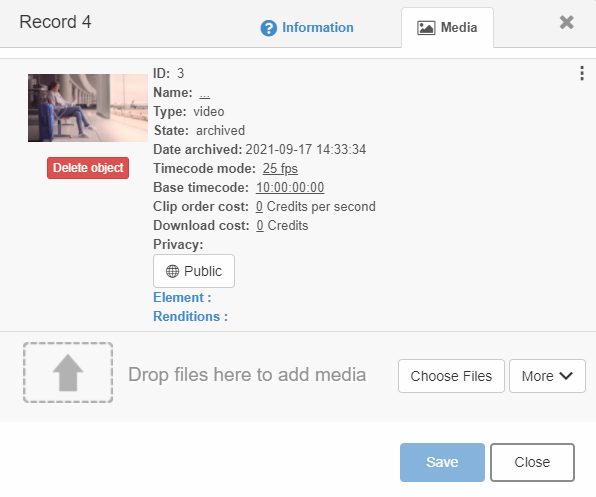 Where no there are no existing media objects:

If the record has no media objects, the following screen will be shown.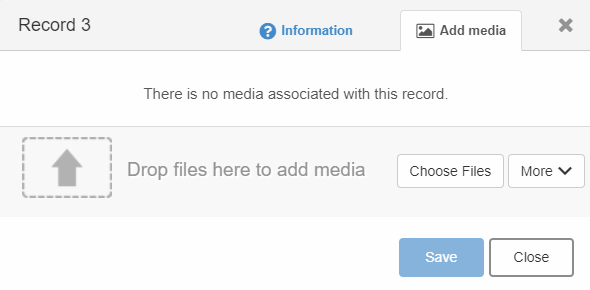 From here either select the 'Choose Files' Option, choose a single piece of media, and click 'Open'
or
Drag a piece of media into the handy drag-and-drop interface
Select the desired workflow to process your media
Click 'Save' to update the record
👉Next up, let's review the topics covered in this guide