Imagen can manage storage for you on a range of leading public cloud storage services, including Azure, Amazon S3, Backblaze B2, and Wasabi. This guide will show you the various storage options available, and why you might consider them.
Whether you choose Azure, Amazon S3, Backblaze B2, or Wasabi, Imagen gives you a range of options for balancing budget and availability. We can also connect to and manage your existing cloud storage for you.
Scalability with Imagen
Imagen's high-availability storage scales in either direction to accommodate any size of the media library and flexes as your system grows. We can store small media libraries, as well as libraries of up to multiple petabytes.
---
Availability and Imagen
Imagen can be configured to use various backup options, including (and up to) geo-redundancy across multiple data centres.
---
Achieve the most cost-efficient storage solution with Imagen
Choose between hot and cool storage levels to manage online storage costs while maintaining high levels of availability. Hot storage models are usually less expensive when files are frequently accessed.
Imagen makes it possible to store the original file in a separate place from the renditions that are more frequently accessed. This may be the most efficient solution, as cool storage models are usually less expensive when files are accessed less frequently.
---
Imagen supports any sized media archive
We can store your media archive no matter how large. Imagen storage solutions are highly secure and scale in either direction to accommodate any sized media library, flexing as your system grows.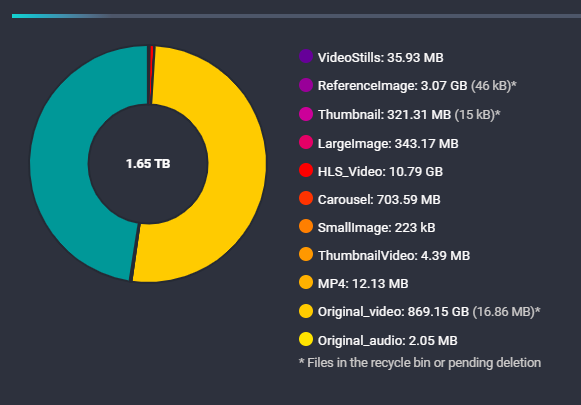 Achieve the highest levels of security with Imagen
Imagen works with some of the world's biggest cloud storage providers. This means you can rest easy, knowing your DATA is in safe hands when in storage and transit.
More information on storage providers
🤓 Our experienced engineers can advise on storing your content efficiently and economically and explain the options and features in greater detail. Please get in touch with your Imagen contact or email knowledge@imagen.io to find out more.