Import from OneDrive ⚡
Importing media from your OneDrive account directly into your Imagen system is super quick and easy.
When choosing to 'Add media' to a record, select the OneDrive option, which is located under the 'More' drop-down menu.
After selecting the OneDrive option, you will be prompted to login to your OneDrive account, and once your OneDrive credentials are verified, you will be able to select media to import directly from your OneDrive account.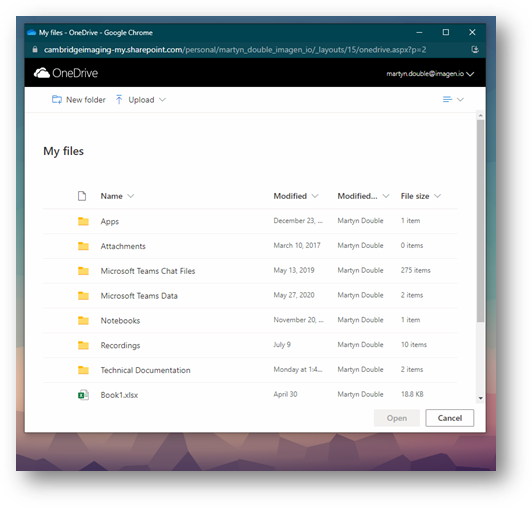 3. After choosing your media, select the necessary import workflow from the 'Select Workflow' dropdown menu. Before saving the record, ensure you have entered any necessary record metadata on the Information tab.